Adult: $55.00
Concession: $40.00
Child (Ages 5 to 17): $30.00
Date: 25th of May
Start Time: 7:30 pm
Duration: 1½ to 2 hours
Towel Day is celebrated every year on the 25th of May as a tribute to the author Douglas Adams by his fans. On this day, fans openly carry a towel with them, as described in Adams' The Hitchhiker's Guide to the Galaxy or share their folded animal towels to demonstrate their appreciation for the books and the author.
The importance of the towel was introduced in The Hitchhiker's Guide to the Galaxy's original radio series in 1978. The follow-up book explained the importance of towels in The Hitchhiker's Guide to the Galaxy universe in Chapter 3, using much of the same wording as the original radio series:
A towel, it says, is about the most massively useful thing an interstellar hitchhiker can have. Partly it has great practical value. You can wrap it around you for warmth as you bound across the cold moons of Jaglan Beta; you can lie on it on the brilliant marble-sanded beaches of Santraginus V, inhaling the heady sea vapours; you can sleep under it beneath the stars which shine so redly on the desert world of Kakrafoon; use it to sail a mini raft down the slow heavy River Moth; wet it for use in hand-to-hand-combat; wrap it around your head to ward off noxious fumes or avoid the gaze of the Ravenous Bugblatter Beast of Traal (such a mind-bogglingly stupid animal, it assumes that if you can't see it, it can't see you — daft as a brush, but very very ravenous); you can wave your towel in emergencies as a distress signal, and of course, dry yourself off with it if it still seems to be clean enough.
So on the night of the 25th of May, bring your towel and come experience our amazing night sky through our telescopes. Our volunteers will take you on a grand tour of the Southern Hemisphere's sky with a wide range of targets including Nebulas, planets, dying stars, and enormous star clusters.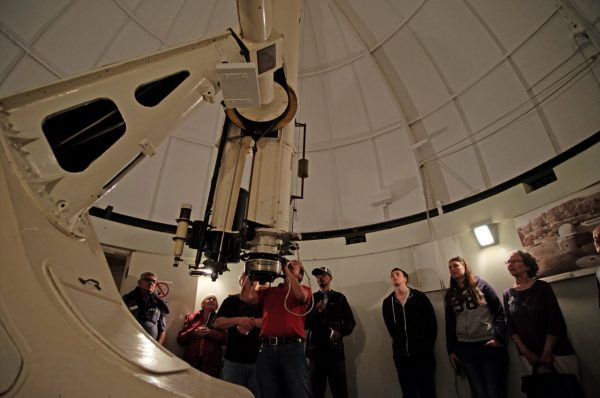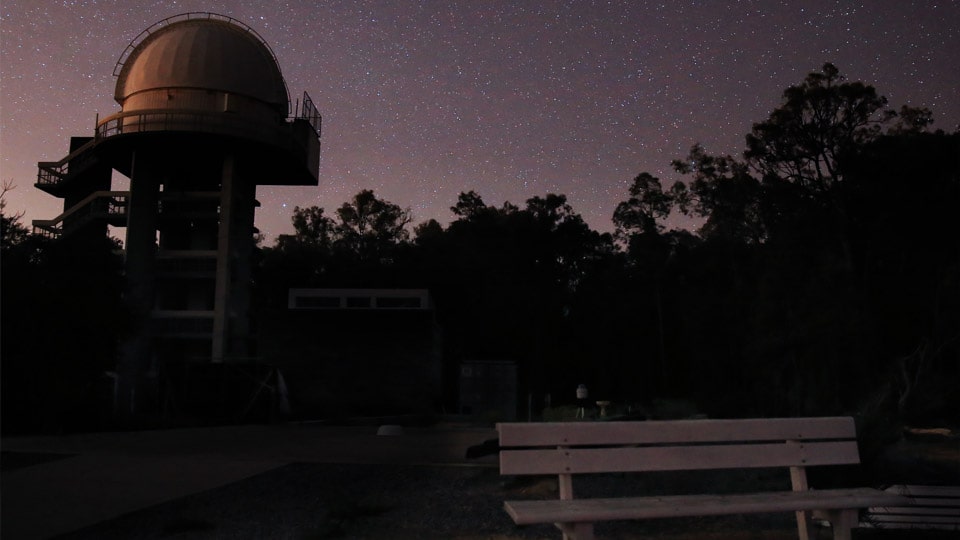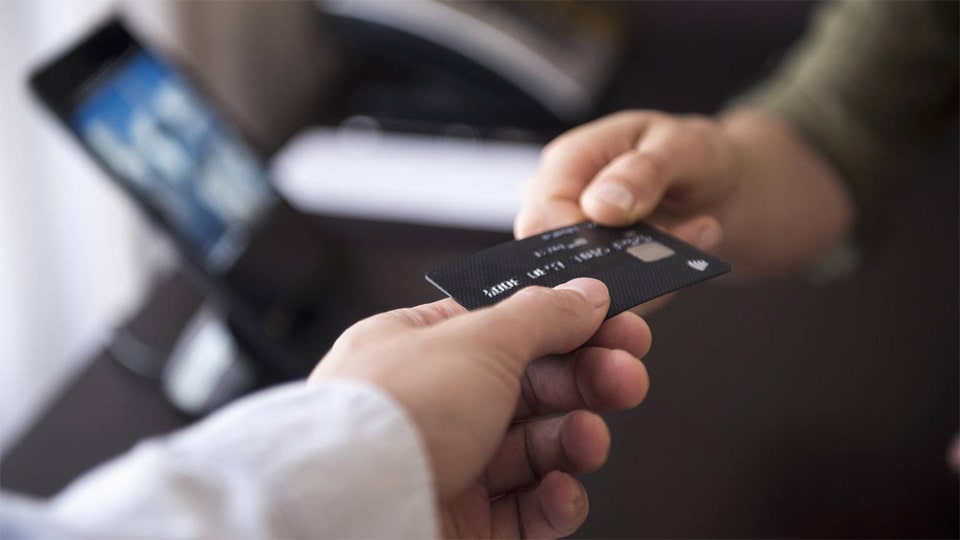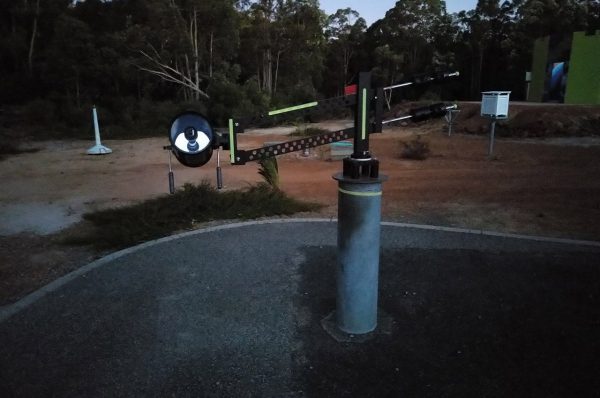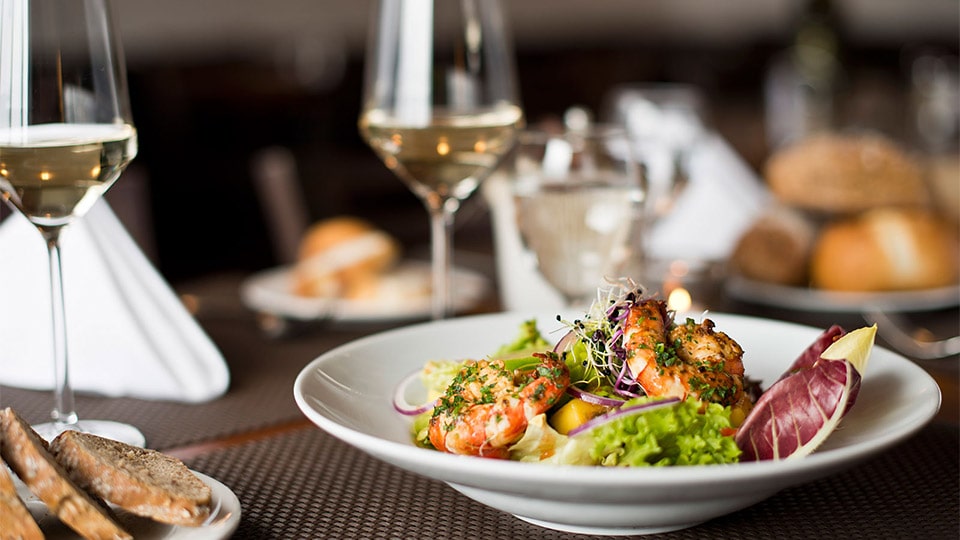 Book Now
To book your Towel Day Night Tour right now, you need to enter the number of people coming in and then click the date in the booking calendar. A green background denotes a night tour on that night with spots still available, a red background is a night tour that is fully booked and yellow is today's date.
Once you've done that, click on the Book Now button and that will take you to the checkout section where you can pay for your tour.
You'll get a confirmation email and on the night the host will ask you for the name the booking was under and then mark you off on the booking sheet.
Step 1: Choose the number of people that are coming