The Perth Observatory depends on income from astronomy-related events and significant volunteer time and expertise to operate. To maintain and develop the Observatory, we require adequate funding, public support, well-trained volunteers, and strong relationships with academic specialists and community groups. This solid foundation ensures that the Observatory's buildings and heritage assets are restored and protected, and the stories of scientific discovery are captured and made available for public education and enjoyment.
Incremental injections of funds are needed for capital works, repairs, and upgrades to visitor and volunteer resources. We seek funding from public and corporate sectors as well as private and community sources, underpinned by guaranteed core funds to cover operating costs.
Our funders, sponsors, and partners have shown their support for the Observatory and our Volunteer Group, an Australian-registered not-for-profit organization. This support ensures that we can continue to successfully share the rich history of astronomy in WA with locals and visitors alike. Perth Observatory is listed on the deductible gift recipient (DGR) registry, meaning that all donations made to the Observatory are tax-deductible.
Perth Observatory is managed and operated by the Perth Observatory Volunteer Group (Inc.) on behalf of the WA Department of Biodiversity, Conservation, and Attractions. We gratefully acknowledge their support and funding.
We would like to express our sincere gratitude to the following sponsors and partners for their generous support:
Supernova Supporters
Star Sponsors
Platinum Sponsors
Gold Sponsors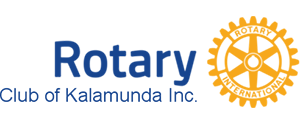 Silver Sponsors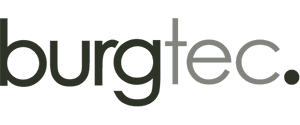 Bronze Sponsors
Supporters
Partners
Private Donations
Kyran Nunes
Peter Byala
Sandra Basham
Sandra Basham
Peeranut Visetsuth
Peter Hewitt
Grace Durnin
Emily Davis
Frazer Callaghan
Fiona Gallagher
Mark Arney
Jessica Simmons
Louise Rijnhart
Frazer Callaghan
Romina Marcuzzo
Roger Groom
Meg McKinlay
Matt Canty
WJM Finlayson
Geoff Scott
P Williamson
Our Sponsors are organisations or individuals who provide financial support for various projects. Sponsors are distinguished from Funders, who provide the bulk of funding for our project, usually as a grant specifically awarded for public engagement and of greater than $100,000. Our Partners are organisations or individuals who support us without a financial contribution, for example, promotion, advice or in-kind services.
The Perth Observatory Volunteer Group recognises the following Sponsor and Funder categories (incl. GST):
Supernova $500,001 +
Star $200,001 – $500,000
Platinum $75,001 – $200,000
Gold $25,000 – $75,000
Silver $10,001 – $25,000
Bronze $1,000 – $10,000
Supporter $100 – $1,000
Please contact our Chairman of the Board, Colin Armstrong, on chairperson@povg.org.au or 0427 270 850 if you would like more information on how to get involved.
Thank you for your support!