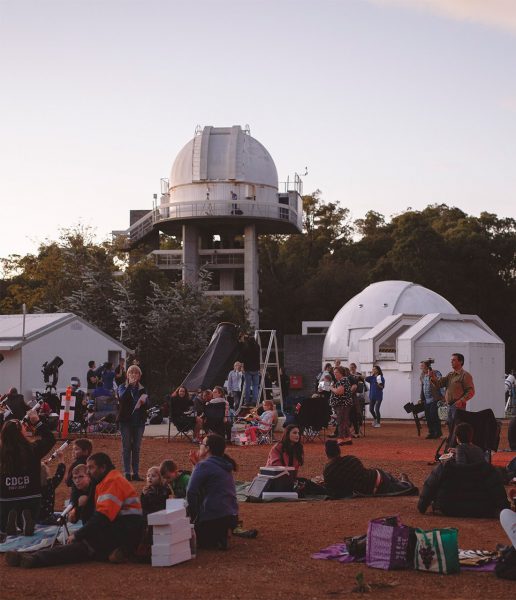 Perth Observatory is Western Australia's oldest observatory, located 35 km east of Perth in the picturesque suburb of Bickley. For over 125 years, we have proudly served Western Australia and remain committed to public education through our Day Tours for schools and Night Sky Tours for the public.
Our observatory has been recognized for its scientific, cultural, and historical significance and was entered into the state's Heritage Register in 2005. As of July 1st, 2015, the Perth Observatory Volunteer Group has been running the observatory for the Western Australian Government, ensuring a bright future and a place to inspire the public and young minds. Our dedicated team consists of only 3 part-time staff and almost 120 passionate volunteers who work tirelessly to ensure that our observatory remains a scientific and heritage education facility.
Over the years, our observatory has been involved in important research, including:
Co-discovered Uranus's ring system
The 1922 Wallal Expedition to prove Einstein's theory of relativity
Publishing numerous Meridian Catalogues during its history
Was part of the NASA International Planetary Patrol in partnership with the Lowell Observatory
Our Astrographic telescope produced 10% of all ground-based positions for Comet Halley
Our Automated Supernova Search has discovered 30 supernovae
Discovered 35 Minor Planets between 1970 and 1999
Helped discover the super-earth exoplanet OGLE-2005-BLG-390lb
---
Our Volunteers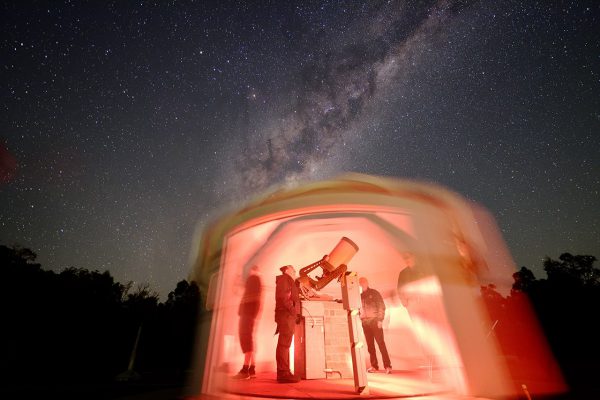 The Perth Observatory Volunteer Group (POVG), is a dedicated team of volunteers who have been supporting the Perth Observatory since 1996. Our group was established to meet the growing public interest in astronomy and to assist the observatory's staff with public education and outreach, including night sky viewings through our many telescopes.
Our team comprises a diverse group of volunteers, including astronomers, scientists, engineers, teachers, health professionals, accountants, IT specialists, artists, actors, pilots, former public servants, private business owners, students, and many more, with a wide demographic of volunteers of all ages – currently ranging from 18 to mid-80s! Collectively, our volunteers contribute over 18,000 hours each year, with 6,000 hours dedicated to public events and a further 12,000 hours to developing volunteer training, preserving our heritage, administration, and maintenance of our site.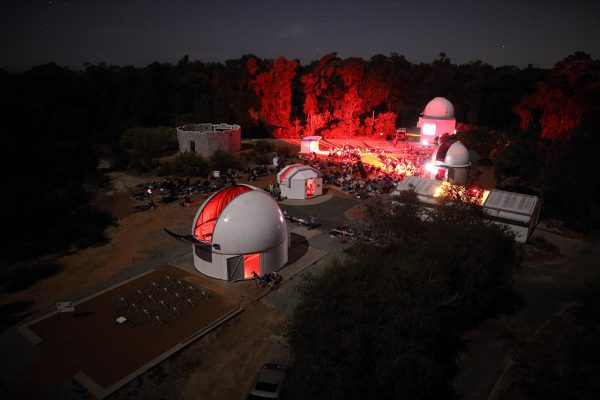 Our volunteers are passionate about providing public education and outreach, facilities and maintenance, IT and administration, accounting, volunteer training/management, and marketing/advertising. Each year, we host more than 200 events that draw over 10,000 visitors to the Perth Observatory, including star-viewing events at remote sites across WA to provide a gateway to the universe for all in WA, irrespective of location.
In 2017, our efforts were recognized when we were awarded the Volunteering WA Community Volunteer Organisation of the Year award. We have worked hard over the years to transform the heritage site in Bickley, including refurbishing signage and interiors, constructing an outdoor amphitheatre, creating bush gardens, and developing enjoyable and interactive astronomy experiences for thousands of West Australians.
Our vision for the future is to make the Perth Observatory Australia's premier astronomical education visitor experience, building on the Observatory's scientific status to offer an enjoyable educational experience based on inspirational interpretation of heritage and cultural history, and passionate and knowledgeable volunteers. Join us on this exciting journey and experience the wonders of the universe with the Perth Observatory Volunteer Group.
---
Our Patrons
His Excellency the Honourable Chris Dawson AC APM Governor of Western Australia and Her Excellency Darrilyn Dawson are the Official Patrons of the Perth Observatory Volunteer Group INC. We are honoured to have their support and look forward to the impact we can achieve together in years to come.